Philippe Auquière, Founder and head of CET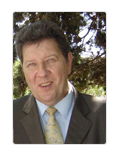 General Manager of Kuwait Petroleum France (SA) until 2004, Philippe Auquière has spent more than 20 years in the petroleum industry, holding positions in sales management, business development research and business coordination with a European scope.

With the establishment of the International Diesel Service (IDS) network – a network of service stations and truck stops in France aimed at transport professionals – to his credit, he has extensive knowledge of major players in French and European transport.

His professional background, in operations management and later in general management positions, endows his approach with the thought leadership required to devise substantive solutions.